Let's Buy and Sell "Inspiration"!
The 4th annual vintage clothing & Americana Fashion Gathering "Inspiration" will be hosted by Rin Tanaka, the author of the "My Freedamn!" book series. (myfreedamn.com) Under the big theme of his life, "vintage fashions & life," this event will be held again at the new coolest vintage event halls, the Spruce Goose Dome (next to the Queen Mary Hotel), located at Long Beach Port, California! This famous "vintage dome" (built for famous prototype heavy transport aircraft :Hughes H-4 Hercules, called "Spruce Goose" in the late 1940s, is open as a Long Beach Cruise Terminal now, but on February 8th and 9th, 2013, this huge indoor Dome (capacity: over 5,000 people) will be filled with many vintage clothing & street fashion fans from around the world!
During this two-day show, a total of over 150 exhibitors (80 in the 2010 show, 88 in the 2011 show, 100 in the 2012 show) will set up unique and very special booths displaying their own inspiration: 40 fashion brand exhibitions, 20 artist booths and 90 vintage fashion & antique dealer booths.
Our business concept in this vintage atmosphere is to "buy and sell inspiration." Actually, many street apparel products, mainly vintage American fashions manufactured from the 1910s to the 1980s, will be displayed everywhere in this hall. Fashion fans will get amazing opportunities to view so many hard-to-find vintage items. Most items will be "for sale," except for special exhibition decorations.
The main targets of this show are worldwide vintage fashion enthusiasts and fashion designers, not only from all 50 states but also from Canada, Asia, European counties and other places worldwide!
The Inspiration office now estimates that there will be "over 3,000 visitors" (*There was a total audience of 2,000 in 2010, 2,300 in 2011, 2,600 in 2012), mainly adult males aged 30-60 years old. You know, the next day, Feb. 10, 2013, will be the Rose Bowl Swapmeet Sunday. Lots of vintage fashion fans will fly into Los Angeles on the second weekend. February is always an especially big "kick-off" month for vintage fashion industry in California.
Also, lots of fashion designers & buyers visit Los Angeles in February in order to join the MAGIC show in Las Vegas on Feb. 11-14, 2013. They will be other big targets for this event because fashion professionals have recently been paying big attention to all things "vintage" due to the big "replica boom." Fashion designers have also been big customers for the My Freedamn! book business. Thus, Rin Tanaka hopes that this event will be a crossing point allowing inspirational exchanges to take place between vintage fashion freaks and design professionals!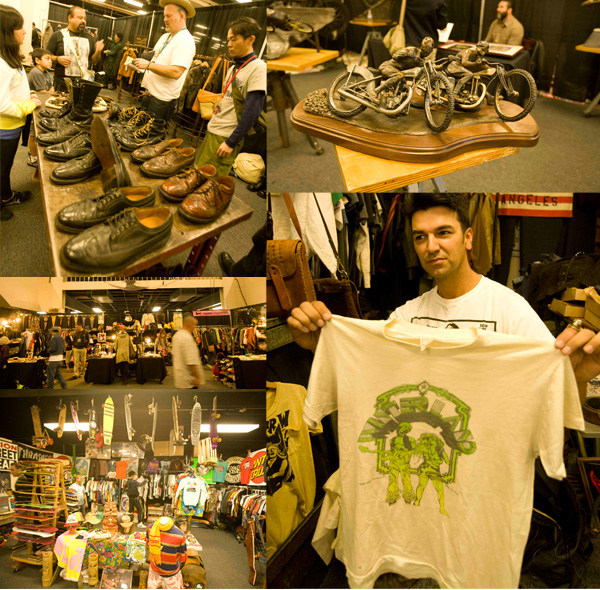 Incoming search terms:
long beach vinagtge show
rin tanaka vintage clothes
The americana fashion show
vintage expo california
vintage fashion inspiration
vintage street fashion show