Vol.13 Double Up!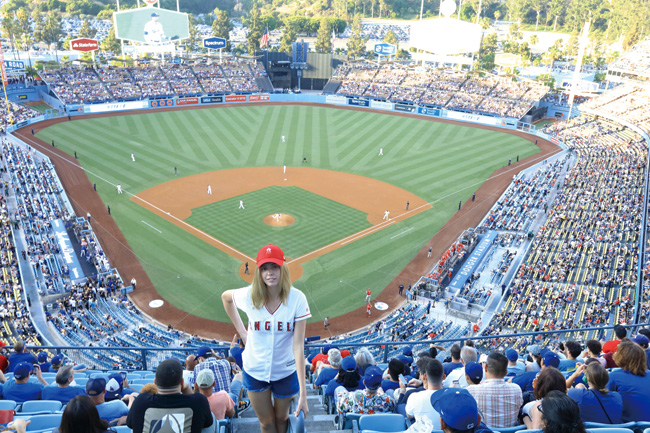 Spying at the L.A. Dodger Stadium, with my friends who are Angels fans, right now… Actually, I am truly enjoying the local special match: "Angels at Dodgers," in the so-called "Freeway Series." It's a great opportunity for So-Cal baseball fans to experience a vintage atmosphere at the "third oldest ballpark," built in 1962. This giant ballpark is very "mid-century modern" style, indeed!
The Dodgers have always been staying in the top ranking of the National League West. They are a very strong team! On the other hand, my "Anaheim Angels" (American League West) have been struggling in "not good" ranking for the last years... Why are such big differences happening, although all major leaguers have been debuting with super high-level skills?
A TV commentator exclaims: "The Angels need to… DOUBLE-UP!!" Yep, that's right! Strong teams have been keeping great averages: both in batting and pitching. But, "How?" I think that it may need "years" to build a strong team with talented Rookies. So let me wait for now… "Let's go Angels!"
As for the next schedule, Inspiration LA 2020 will be held at a "vintage venue:" LA Convention Center on 2/7-8/2020! This is our 11th annual show. Compared with the 1st show in 2010 and now, our event scales have successfully increased to "Double Up," thanks to all of you! So.. how do we try to double-up more? I think that we also may need "years" just like the Angels, but my motto is to be "better than last year"… Yes, I, as a promoter, have been constantly moving forward "step by step with loads of patience!"
Very much looking forwards to seeing you all, vintage worldwide freaks in Feb. 2020! Let's go Inspiration!
Best Regards,
Rin Tanaka
Long Beach, California
Fall & Winter of 2019