Sale!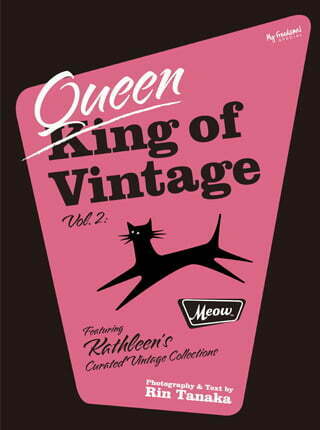 Product Description
Queen of Vintage Vol.2: Meow/Featuring Kathleen's Curated Vintage Collections
I am very honored to select Miss Kathleen Schaaf (the owner of Meow) as the "Queen of Vintage" for "Inspiration 2011", following last year's "King of Vintage No.1: Larry McKaughan." Her top-quality vintage collections not only cover men's, women's and kids fashions, but also a huge amount of rare old memorabilia that other vintage dealers don't cover much. Her very deep and perceptive eyes clearly show her passion for fashion.
Featuring over 500 rare items in full-color 160 pages.
See Detail – http://myfreedamn.com/en/queen-of-vintage