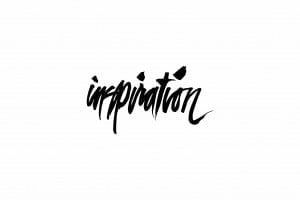 Save The Date: 3rd Annual Inspiration Vintage, Fashion, Art & Kulture Show
At The Historic Queen Mary • February 10-11, 2012
Produced By Japanese Collector Rin Tanaka, Counter-Culture Event Showcases 100+ International Exhibitors—From Vintage & Contemporary Work Wear, Surf Accessories & Art—On Display & For Sale
"Rin Tanaka's Inspiration vintage clothing fair in Long Beach inspires brands, collectors…" LA Times 'Image'
Long Beach, CA (November 16, 2011)—Art, fashion, culture and vintage enthusiasts from around the globe will again gather at Long Beach, CA's premiere historic art deco destination, The Queen Mary, for "Inspiration Vol. 3: Go GloCal", Friday and Saturday, February 10-11th, 2012. The two-day show will bring together over 100 international vendors and exhibitors offering unique and one-of-a-kind merchandise on exhibit and for sale—including American vintage apparel manufactured from the 1900s-1980s, vintage-inspired-to-contemporary fashions and accessories from boutique and corporate American and Japanese companies, surf and skate exhibitors, plus artists and artisans, as well as live music. Show hours are: Friday 2/10 (Preview) 3-9pm and Saturday 2/11 10am-5pm. Advanced ticket prices are $50 (Special 2-Day Fri/Sat), $40 Friday, $20 Saturday All Day, $10 Saturday Afternoon (1-5pm) and go on sale online in December (https://inspirationla.com).
Inspiration Vol. 3 kicks off on the evening of Thursday, February 9th with an exclusive preview party FREE from 4-9pm at inretrospect [2122 E. 4th Street] in Long Beach's 4th Street/"Retro Row" indie shopping district, with catering by Number Nine. The party is open to the public with music and drinks, PLUS a 'Meet & Greet' with Tanaka and the curators of his recent books—Larry Heller ("King of Vintage Vol. 1 & 3"), and Kathleen Schaaf ("Queen of Vintage Vol. 2"). This is a great opportunity to purchase copies of these sought-after volumes—including Tanaka's "My Freedamn" collectible series—and to get books autographed.
Produced by Rin Tanaka, Japanese journalist, photographer and publisher of the celebrated "My Freedamn" book series, Tanaka was recently featured in the OC Weekly's "Best Of" Issue this past October 2011.
"This year's theme is 'Go GloCal', explained Tanaka, "which means in addition to promoting buying and selling vintage inspiration, we're supporting business both in California and globally! Due to the big replica boom, we expect to see professionals, vintage fashion enthusiasts and fashion designers worldwide—not only from all 50 states but also from Japan, Canada, and around the globe—who pay big attention to all things 'vintage'. We hope this event will be a convergence point allowing inspirational exchanges among all of them. Not to mention, February has always been an especially big month for the vintage fashion industry in California, with events at both the Rose Bowl Flea Market in Pasadena (second Sunday monthly) and in Las Vegas at the MAGIC apparel expo (Feb. 13-15, 2012). Last year's show, Inspiration 2011, was a smash success, with over 2500 attendees. This year, we anticipate 3,000+!"
New show features for 2012 include an Inspiration Auction on Saturday, February 11th from 1-4pm with approximately 30 exclusive items up for sale, including a 1940s hand-painted U.S. Navy sailor jacket, a pair of 1940s Lee cowboy "Hair On Hide" jeans, and a 1957 embroidered reversible Japanese "Iwo Jima" tour jacket with Tokyo Speed zipper, to name a few. Entry fee is $20 with auction catalog.
2012 exhibitors to date include Little Reata (Tokyo), Scarti-Lab (Italy), Strongarm (NYC), Robert Warner Leather (Hollywood), Agusta Guitars, and Vintage Productions (Huntington Beach)—with more added every day.
Stay tuned for updates and more information here: