08/5th, 2011 | Published in Fashion Brands, Feature Topics, News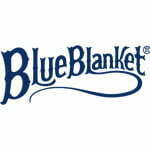 ---
Hello, Freedamn Heads!
One of GOOD results at the last show was that we received many exhibitors & visitors from Europe!!
Of course, we at upcoming Inspiration 2012 will have more exhibitors from Italy, Germany, France and England!!
Blue Blanket (Pescara, Italy) Scartissue (Bologna, Italy) Sportswear-reg (Rome, Italy) Hawaiian Corp 1934 (Rome, Italy) Pike Brothers Superior Garments (Brannenburg, Germany) The Rads (Paris, France) de Rien (London, England)
You know "Away" exhibitions is not easy for any NON Locals.
Also It takes over 10 hours flight time from European cities to Los Angeles!
Thanks so much for their HUGE passion to our upcoming event!!
Welcome to California soon!!
Rin Tanaka
Photo below: Blue Blanket from Italy! Very nice decorations!! Feb 11, 2011.
Leave a Response